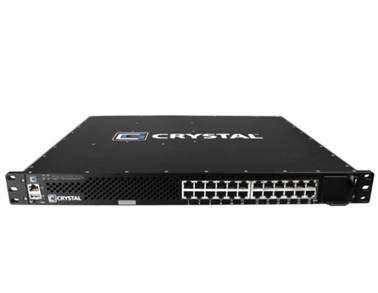 RCS7450-24 RUGGED CRYSTAL SWITCH
---
Field tested, failsafe and long life performance in extreme conditions. These 15.5" depth units are based on the Ruckus® ICX® 7450 series. These switches are enterprise class, stackable LAN solutions for small and medium size applications. Crystal switches provide intelligent, scalable, edge switch technology with enterprise class functionality and mil-spec environmental performance.  RCS7450-24 Rugged Crystal Switch:
Light weight construction from billet strain, hardened aluminum
Easy mounting in EIA-310 19" rack, Delrin glides, or fixed mount
24 Copper, 48 Copper and 48 SFP port designs in 15.5" chassis
Modular upgrade capability
Layer 2+ and Layer 3 capable
AC/AC, AC/DC, and DC/DC 1+1 MIL-STD-461 EMC compliance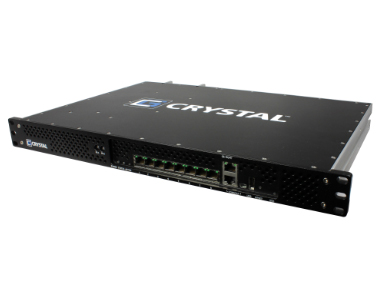 RUGGED FIREWALL
---
Field tested, failsafe and long life performance in extreme conditions. Using Cisco COTS architecture, Crystal Group offers a firewall that is less than 13" deep with an ASA IPS Throughput of 450 Mbps that does not require extra hardware. With an all aluminum chassis weighing in at 14 lbs., the RCS5516FW provides high capability in a small package. RCS5516FW Rugged Crystal Firewall:
Light weight aluminum construction –14 lbs.
Easily mounted – Delrin glides, or fixed mount (front and rear)
Rugged 1U, 19" rack or transit case EIA form factor, less than 13" deep
8-port 10/100/1000 GE copper integrated I/O
Supports Cisco FirePOWER services
1.8 Gbps Max Firewall Throughput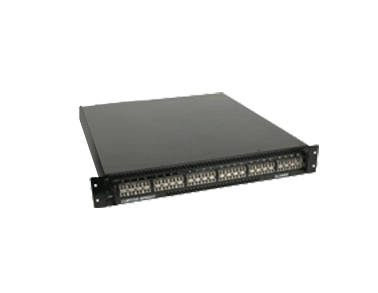 SLX4000 Rackmount Physical Layer Switch
---
The SLX4000 Physical Layer Switch (PLS) is a managed, non-blocking, multipurpose cross-point switch for digital signals at speeds up to 10 Gbps. Any input can be switched to any output. The protocol or structure of data routed through the SLX4000 switch is ignored and passes through unaltered. As a result, the SLX4000 Physical Layer Switch can be used with many different types of networks and signals. The SLX4000 is a single-slot PLS that holds a single port card. Each port card handles 48 channels of I/O.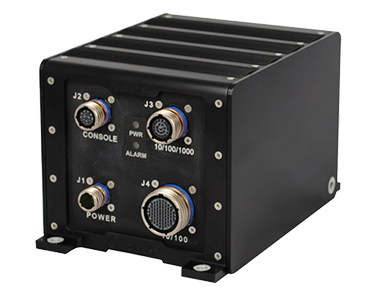 Parvus DuraNET 3000 Ruggedized Cisco Ethernet Switch
---
The Parvus DuraNET 3000 is a ruggedized version of Cisco Systems' IE-3000 industrial Ethernet switch, specifically hardened for use in demanding civil / military IP networking technology refresh applications. This fully managed network switch delivers the security, advanced Quality of Service (QoS), high availability, and manageability that customers expect from Cisco IOS-based switching technology, including optional Layer 3 IP routing services.