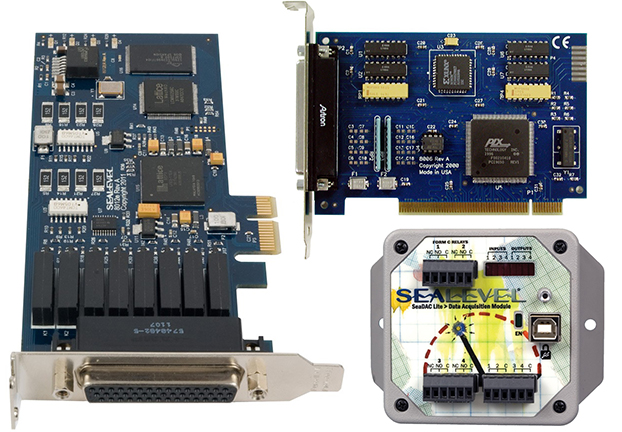 Digital I/O Solutions
---
Sealevel digital I/O solutions make interfacing to the real world easy. Digital I/O solutions offer options for optically isolated inputs, Reed and Form C relay outputs, and TTL interface to industry standard solid-state relay racks. Whether you choose to connect via Ethernet, USB, PCI Express, PCI or PC/104, our software drivers and wide range of terminal blocks and cabling accessories simplify installation.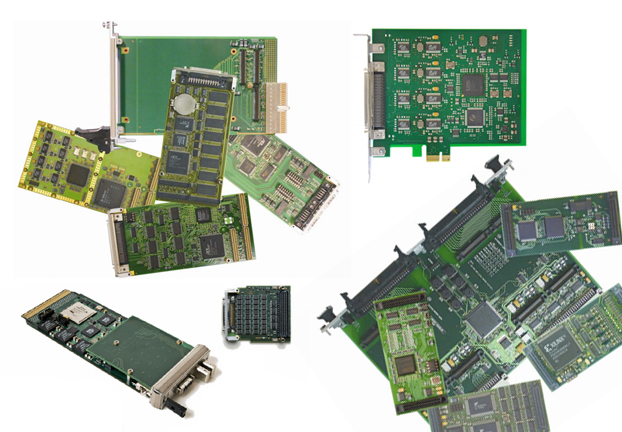 Standard I/O Solutions
---
TEWS TECHNOLOGIES GmbH presents a growing product range of IndustryPack, PMC, XMC, CompactPCI, PCI, PCI Express, PCI Express Mini Card, VMEbus, PC104+, AMC, MicroTCA, and FMC modules for digital and analog I/O, motion control, serial communications, networking, field bus, and user programmable FPGA solutions. TEWS offers also driver software for most of their modules for operating systems like VxWorks, Windows, Linux, Integrity, and QNX6.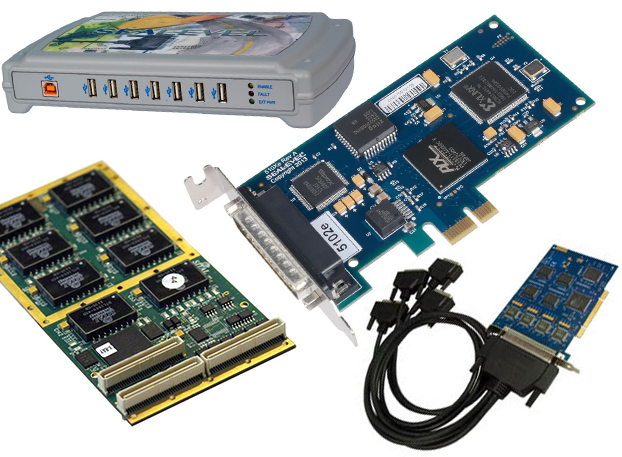 Serial Solutions
---
Sealevel asynchronous and synchronous serial interfaces are designed for high-speed applications and support RS-232, RS-422, RS-485, RS-530 and MIL-STD-1553 electrical interface standards. Whether you choose a traditional bus-based approach or opt for easy-to-use USB or Ethernet solutions, you will be quickly communicating with your serial devices. Every product ships with thorough software drivers and useful tools to make setup and installation a snap.