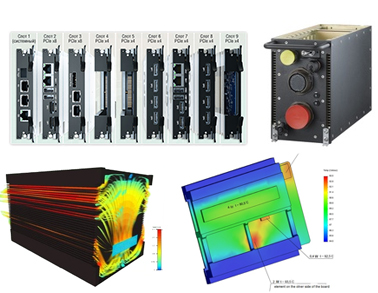 FASTWEL CPCI conduction cooled serial
---
Fastwel offers system developers a simple option of implementation of conduction cooling systems. This option allows for the standard board packed in a metal holder which is inserted into the system with the 5HP step between modules. This helps to substantially reduce expenses for manufacturing the board with conduction heat removal, and thereby lower its production cost. This solutions ensure possibility of creating multiprocessor and heterogeneous systems of various architecture types (FPGA, x86, Elbrus, graphics processors).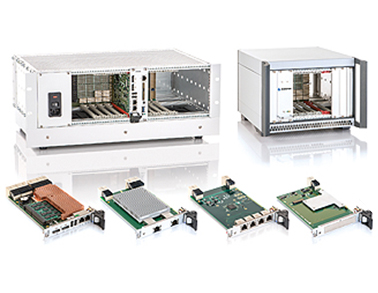 KONTRON CPCI SERIAL
---
The CompactPCI serial standard is an evolution of the existing PICMG 2.0 specification, which is characterized by serial communications over the backplane. Supports expansion cards, which can either be connected via Ethernet, PCI Express, SATA or USB.
Scalable multiprocessor systems and CPU cluster via PCIe or Ethernet
RAID systems with up to 8 SATA lanes for SATA hard drive shuttles, for example, for data recording of video surveillance systems
NAS systems to access data from the cloud, which are realized with a mix of Ethernet networked CPU modules and SATA hard drive shuttles
Multi-monitor systems to control up to 32 displays as infotainment, digital signage and control rooms
Flexible configurations with wireless WLAN, UMTS, HSDPA, LTE and GSM to support up to 8 cards, each with two radio modules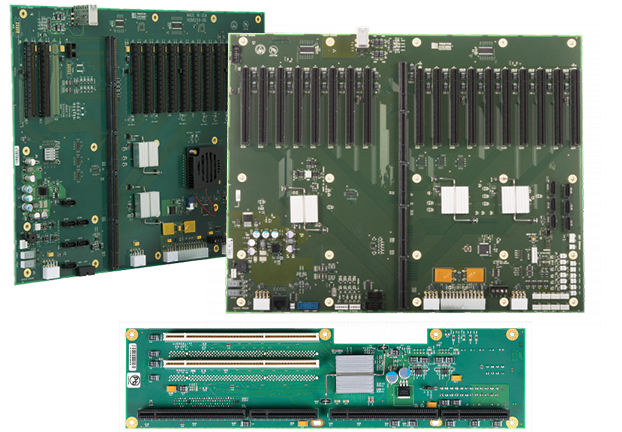 Embedded Backplane
---
Trenton Systems offers a  Backplane series with a wide array of slot options which can be combined with a processor board. A 1U with 2PCIe slots up to 5U with 18 PCIe slots and additional options for fans, SATA, and power supplies. Custom designs available right here in the USA. Trenton Systems backplanes average over 15 year product lifecycle which guarantees that your application will be stable for many years to come.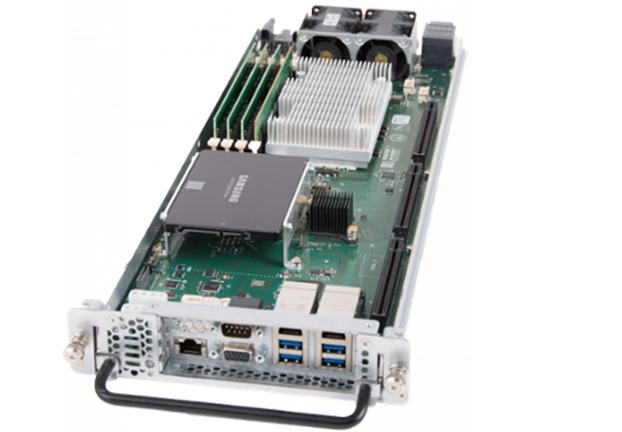 Single Board Computer MBK8257
---
Options of 1U or 2U high modular blade enclosures offer options for PCIe expandability or compact performance while the long-life, durable components ensure reliable operation for years to come.
The MBK8257 Processor Board offers a variety of options:
1 PCIe x16 slot
1 PCIe x4 slot (x16 mechanical)
Supports PCIe 3/4 length cards
2 I/O ports
1 Midplane
1 IPMI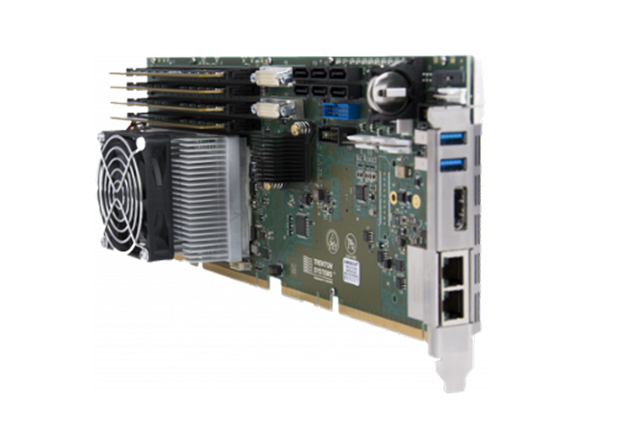 Single Board Computer TKL8255
---
0.125″ thick Aluminum backing plate puts an end to board flexing. Forward and Rear hold-downs battle the thoughest shock and vibration fluctuations while the long-life, durable components ensure reliable performance. The TKL8255 Processor Board offers a variety of I/O Interfaces:
3 1GbE ports
6 SATA/600 ports with RAID
8 USB interfaces
2 DVI-D ports
1 DisplayPort 1.3
1 x4 PCIe 3.0 M.2 slot