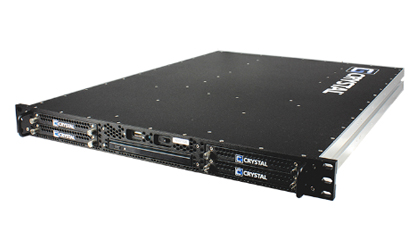 RUGGED SERVER
---
Field tested, failsafe and long life performance in extreme conditions. As processing performance continues to improve, Crystal Group is dedicated to minimize the SWaP envelope of the RS132L24. High-end computing performance in a 1U chassis with a depth under 24" (61 cm) fits most any rack space.
Lightweight aluminum construction – 27 lbs
Easily mounted – Delrin glides, fixed mount, or Jonathan® rails
Up to 1 TB of memory
Rugged 1U, rack mounted 24" depth
Versatility with two (2) removable 3.5" drives or four (4) removable 2.5" drive bays
Expandable with two (2) or three (3) slots
Leading edge Intel® Haswell or Broadwell CPU options.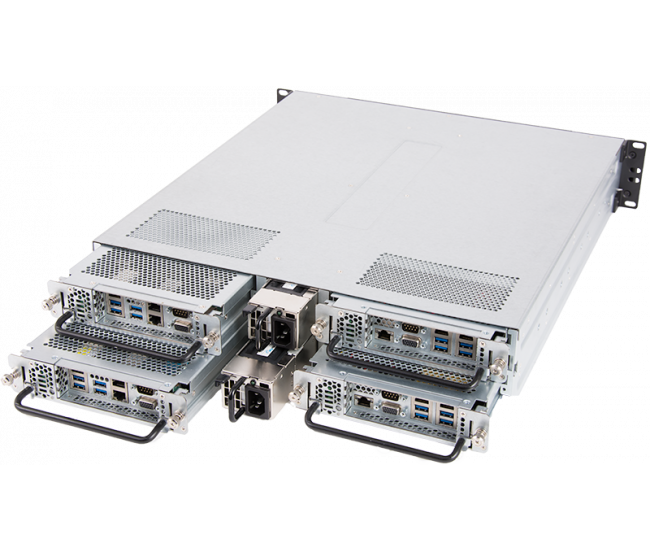 Modular Computers
---
Trenton's Modular Blade Systems (MBS) are ideal for size-constrained, high-end compute applications. Modular family: PRO – PERFORMANCE – ELITE
Variable Rack Height
Form Factor available:  Rackmount Computer/Trenton Cryptographic Systems (TCS)/Rackmount Storage System/GPU Computing System/PCIe Expansion Chassis/Shelfmount Computer
Maximizes Computer Density: 32% Shorter Depth;  32% Lighter Weight;  Up To 80 cores/160 Threads per rack U
Increases Configuration Flexibility
Reduces SWaP Consumption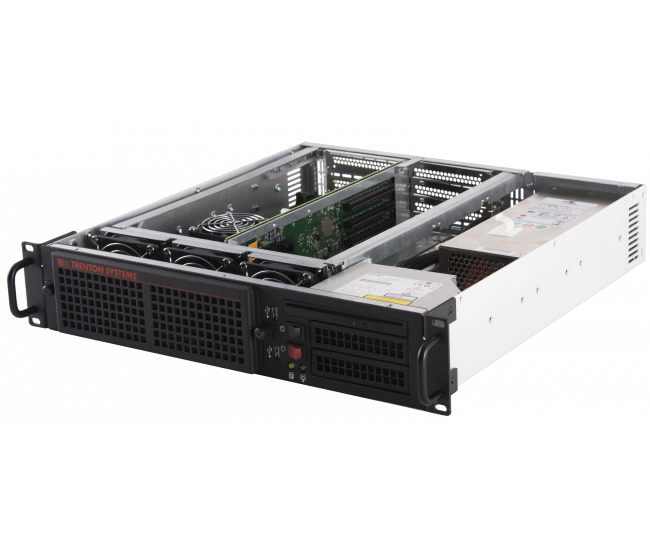 Rugged Computers
---
Durable Components / Increased Shock & Vibration Endurance / Greater temperature tolerance / Lightweight aluminium / Customizable to your specification / 18 Processor Boards / 35 backplanes / 75 Chassis. Base configuration, Rugged: PRO, PERFORMANCE AND ELITE:
PROCESSOR: Long-life Stability (7+ yr) From -Pentium 4 (est2006) To-Xeon™  Skylake-SP (2017) / Designed and Mfg in US / 5+ year warranty / IPMI System Management / Custom BIOS available / Custom design available
CHASSIS: Lightweight aluminium / Designed and Mfg in US / 2U-6U, shallow depth / Up to 2430W N+1 power / Up to 52 hard drives / Custom design available
BACKPLANE: Long-life Stability (7+yr); From -ISA (est1995) To -PCIegen 3 / Up to 18 PCIegen 3 slots / Designed and Mfg in US / 5+ year warranty / Custom design available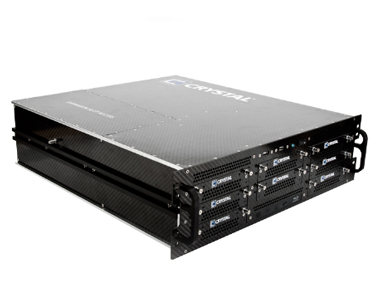 RUGGED CARBON FIBER SERVER
---
Crystal's carbon fiber server (in 1U to 3U form factors) product line represents one of the most significant disruptive technologies introduced into electronics packaging in the last decade. The materials and coating technologies used in creating this ultra-light weight chassis represent a triple threat in the industry:
EMI/EMC protection
Shock and vibration resilience
Low weight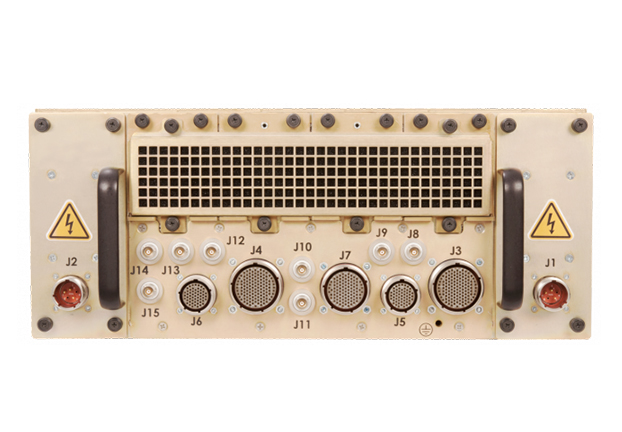 Military Server
---
The TMS4710 is a short-depth 4U military computer chassis made for applications that require two separate computers in a 4U height and a maximum 23″ depth requirement (24.8″ including rear chassis enclosure handles).
Temperature Range -10º C to 55º C (operating) and -51º C to 71º (storage)
Humidity 5% to 95% non-condensing
Altitude -1,000ft (304.8m) to 15,000ft (4,572m) (operating and storage)
Power Supply: two separate removable 520W, 115-240VAC, 50-400Hz supply