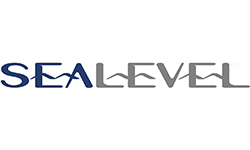 SEALEVEL
---
In 1984, Tom O'Hanlan designed the first RS-422/485 communication adapter for the IBM PC. From that moment of inspiration, Tom and his wife Susan saw an ever-growing industry-wide need – and began work to fulfill it. In 1986, they formed Sealevel Systems, Inc. committed to providing reliable, well-designed communication adapters for the IBM PC and compatibles.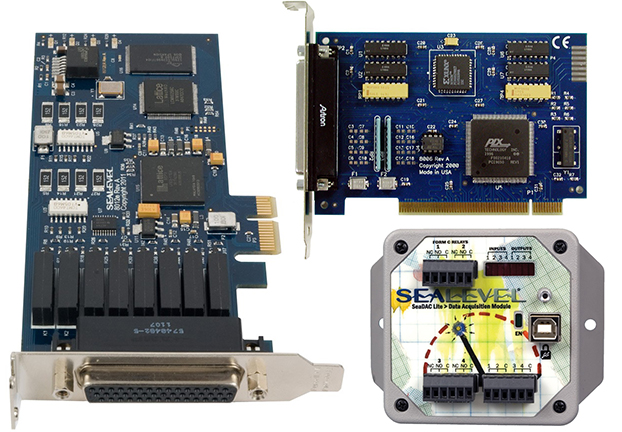 Digital I/O Solutions
---
Sealevel digital I/O solutions make interfacing to the real world easy. Digital I/O solutions offer options for optically isolated inputs, Reed and Form C relay outputs, and TTL interface to industry standard solid-state relay racks. Whether you choose to connect via Ethernet, USB, PCI Express, PCI or PC/104, our software drivers and wide range of terminal blocks and cabling accessories simplify installation.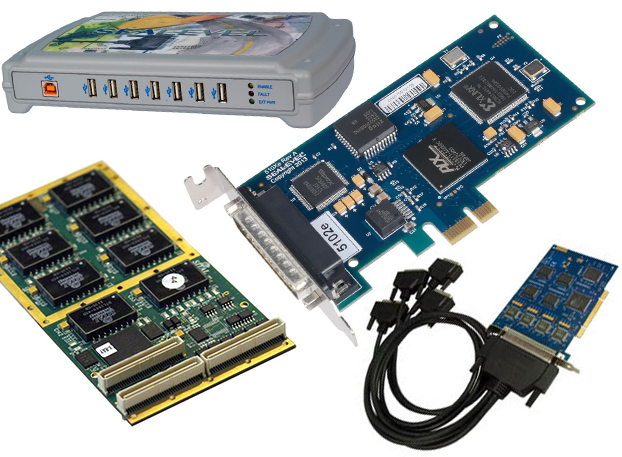 Serial Solutions
---
Sealevel asynchronous and synchronous serial interfaces are designed for high-speed applications and support RS-232, RS-422, RS-485, RS-530 and MIL-STD-1553 electrical interface standards. Whether you choose a traditional bus-based approach or opt for easy-to-use USB or Ethernet solutions, you will be quickly communicating with your serial devices. Every product ships with thorough software drivers and useful tools to make setup and installation a snap.