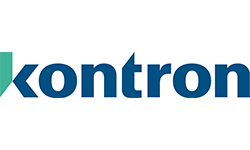 KONTRON
---
Kontron is a global leader in embedded computing technology (ECT). Kontron offers a combined portfolio of secure hardware, middleware and services for Internet of Things (IoT) and Industry 4.0 applications. With its standard products and tailor-made solutions based on highly reliable state-of-the-art embedded technologies, Kontron provides secure and innovative applications for a variety of industries.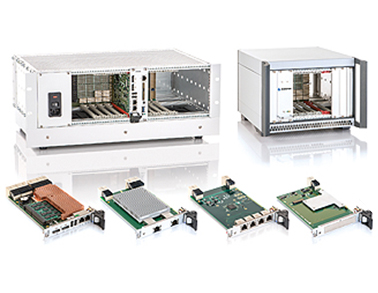 KONTRON CPCI SERIAL
---
The CompactPCI serial standard is an evolution of the existing PICMG 2.0 specification, which is characterized by serial communications over the backplane. Supports expansion cards, which can either be connected via Ethernet, PCI Express, SATA or USB.
Scalable multiprocessor systems and CPU cluster via PCIe or Ethernet
RAID systems with up to 8 SATA lanes for SATA hard drive shuttles, for example, for data recording of video surveillance systems
NAS systems to access data from the cloud, which are realized with a mix of Ethernet networked CPU modules and SATA hard drive shuttles
Multi-monitor systems to control up to 32 displays as infotainment, digital signage and control rooms
Flexible configurations with wireless WLAN, UMTS, HSDPA, LTE and GSM to support up to 8 cards, each with two radio modules
VME SOLUTION
---
Kontron's currently available 6U VME SBCs allow a single design to be used with old and new software stacks with the same system building blocks. Creating systems that span different CPU architectures helps to reduce risk and development time, streamline the process for upgrading existing VME systems and significantly reduce the cost of maintaining multiple versions of the system at the same time. Kontron has deployed many thousands of boards using its own FPGA-based VME interface controller known as ALMA, eliminating the fear of interface chip obsolescence and ensuring its VME customers are not affected by EOL worries.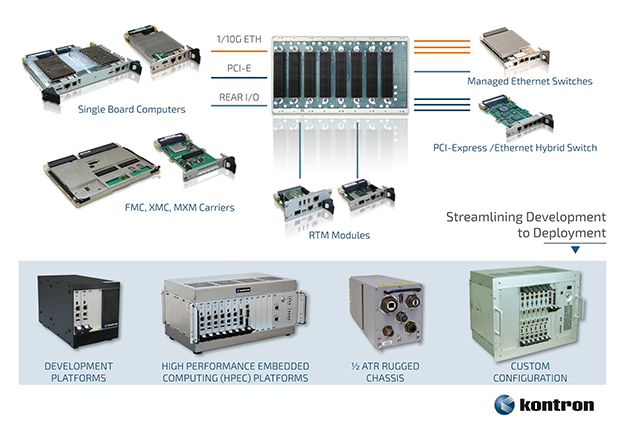 3U, 6U VPX Solutions
---
ANSI-VITA46 VPX is a worldwide standard for blade embedded computers and systems. VPX is particularly useful in 1G or 10G Ethernet or PCI-express parallel computing, in systems where small size, weight, power and cost (SWaP-C) are critical such as in many aerospace and defense applications, but also in the design of redundant architecture for critical applications. Kontron markets a full range of 3U and 6U VPX blade products and systems with Long Term Supply services.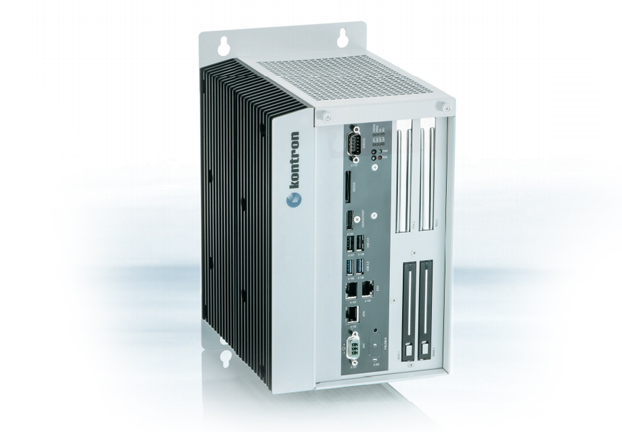 Industrial box
---
The KBox family is designed for a variety of industrial applications. The real-time design makes it suitable as a controller platform, while the advanced graphics capabilities are a perfect match for your HMI – MES applications. Moreover, the built-in communication options and environmental specification make the KBox an ideal solution for remote monitoring applications.
Smart Automation
Easy Maintenance
Maximum Flexibility and Upgradeability
Real-time designed