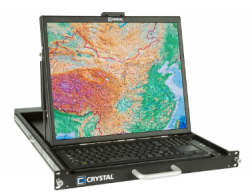 KVM 19" DISPLAY 1U
---
Field tested, failsafe and long life performance in extreme conditions. With an all aluminum construction weighing in at 22lbs., the RD1119 provides a small package with big capabilities. Unique folding design provides a 1U 19" LCD in a user centric attitude for ease of use in a compact and rugged package.
All aluminum construction – 22 lbs. depending on content
Easily mounted –1U drawer mount on Accuride slides or Jonathan rails
Rugged 19″ display in EIA 1U drawer
Sealed iKey keyboard
SXGA resolution, 1000 nit, low reflectance, high ambient contrast,full color
High brightness backlight and low reflectance cover glass yield sunlight readability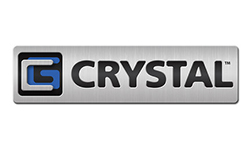 Details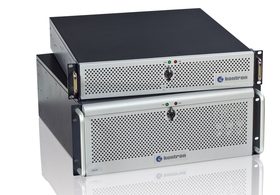 Communication Rack Mount Servers (CRMS)
---
Kontron's rack mount systems are designed and tested for challenging environments, and are therefore the perfect fit for extreme temperature and mechanical stress conditions. Efficient thermal concepts, maintenance-free and customizable designs, high performance computing and graphics power enable 24/7 operation and long-term deployment.
Industrial grade for challenging environments: robust, reliable and sustainable
High processing capability up to Intel® 7th Gen Core i3/5/7 or Xeon® E3
Low noise level
Modular concept for easy customization
Details