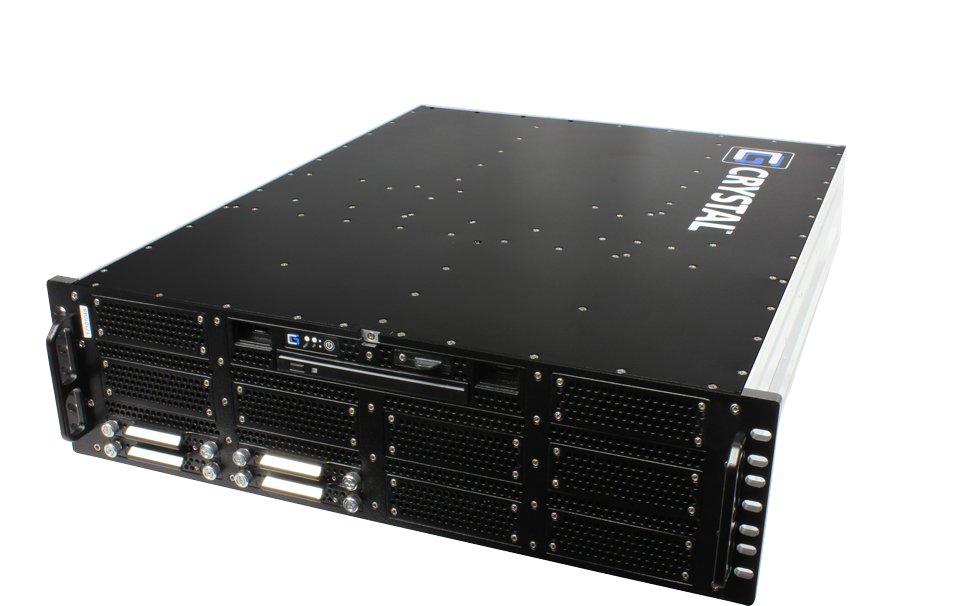 FORCE™ RUGGED SERVERS
---
Crystal Group FORCE™ – Fully Optimized Rugged Computer Equipment –(1U, 2U and 3U) servers provide a whole new level of bandwidth, scalability, flexibility, and security to the field. FORCE rugged rack-mount servers accelerate compute-intensive workloads in today's most demanding applications, including machine learning, sensor fusion, artificial intelligence, unmanned systems, signals intelligence, electronic warfare, and intelligence, surveillance, and reconnaissance (ISR).
EMI (excludes 1+1)
Chassis intrusion switch
Humidity protection
MIL-STD-810 Shock and Vibe
5, 7, 9.5, 15mm drive capability
Backlit power/reset/UID switch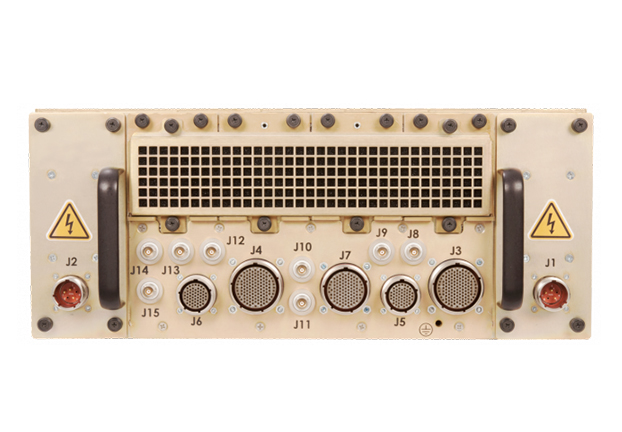 military server
---
The TMS4710 is a short-depth 4U military computer chassis made for applications that require two separate computers in a 4U height and a maximum 23″ depth requirement (24.8″ including rear chassis enclosure handles).
Temperature Range -10º C to 55º C (operating) and -51º C to 71º (storage)
Humidity 5% to 95% non-condensing
Altitude -1,000ft (304.8m) to 15,000ft (4,572m) (operating and storage)
Power Supply: two separate removable 520W, 115-240VAC, 50-400Hz supply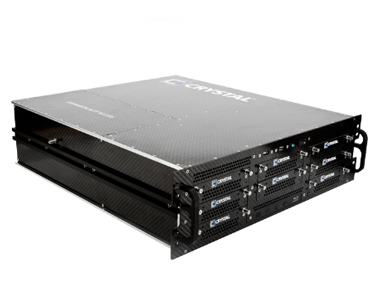 RUGGED CARBON FIBER SERVER
---
Crystal's carbon fiber server (in 1U to 3U form factors) product line represents one of the most significant disruptive technologies introduced into electronics packaging in the last decade. The materials and coating technologies used in creating this ultra-light weight chassis represent a triple threat in the industry:
EMI/EMC protection
Shock and vibration resilience
Low weight
KVM DUAL 17″ DISPLAY
---
Field tested, failsafe and long life performance in extreme conditions. With an all aluminum construction weighing in at 42lbs., the RD2217 provides a small package with big capabilities. Unique folding design provides a 2U 17" LCD in a user centric attitude for ease of use in a compact and rugged package.
Light weight aluminum construction – 42 lbs. depending on content
Easily mounted – Delrin glides, fixed mount or Jonathan rails
Rugged 17″ dual display in 2U EIA form factor
Front mounted for ease of use and storage, sealed iKey keyboard option available
SXGA resolution, 1000 nit, low reflectance, high ambient contrast,full color TFT LCD
High brightness backlight and low reflectance cover glass yield sunlight readability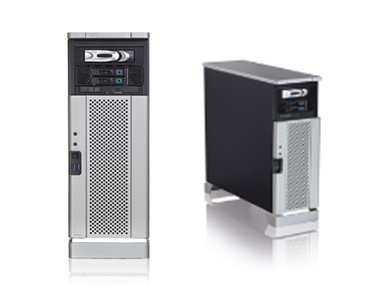 HIGH PERFORMANCE COMPUTER PLATFORM
---
The Kontron High Performance Workstation HPW 410 comes in an industrial-grade design ideally suited for high-end  applications and continuous operation in challenging environments.
Industrial grade for challenging environments: robust, reliable and sustainable
Single or dual Intel® Xeon® E5 for high performance applications
Up to 3 high performance GPGPUs for extensive graphics applications
Low noise level
Modular concept for easy customization
Available as tower as well as 4U rack mount version