1U, 2U, 3U or 4U Accelerators
---
Add thousands of cores and hundreds of Tflops of compute performance to your systems.
GPUs and flash memory are used in numerous defense and intelligence operations today and the number is rapidly growing. The need to store and transcribe huge amounts of data through data and image processing is becoming overwhelming. The more GPUs and flash memory available, the quicker the data can be used.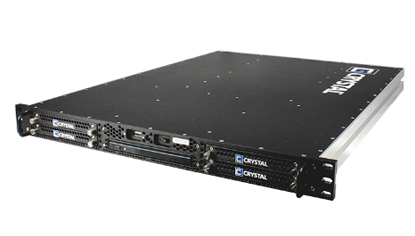 RUGGED SERVER
---
Field tested, failsafe and long life performance in extreme conditions. As processing performance continues to improve, Crystal Group is dedicated to minimize the SWaP envelope of the RS132L24. High-end computing performance in a 1U chassis with a depth under 24" (61 cm) fits most any rack space.
Lightweight aluminum construction – 27 lbs
Easily mounted – Delrin glides, fixed mount, or Jonathan® rails
Up to 1 TB of memory
Rugged 1U, rack mounted 24" depth
Versatility with two (2) removable 3.5" drives or four (4) removable 2.5" drive bays
Expandable with two (2) or three (3) slots
Leading edge Intel® Haswell or Broadwell CPU options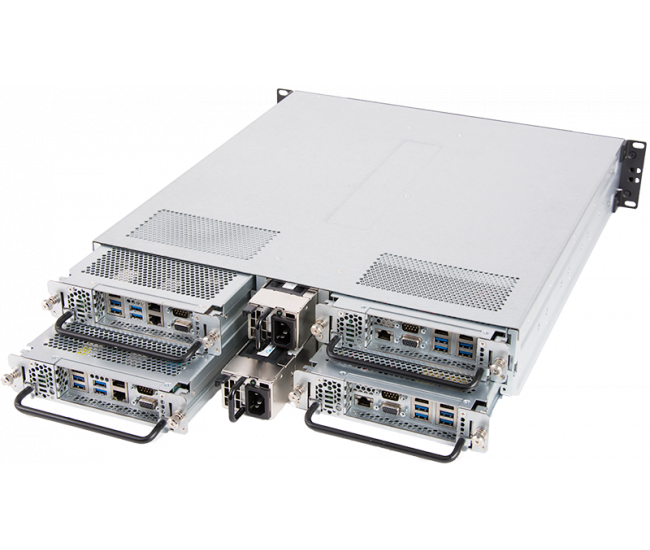 Modular Computers
---
Trenton's Modular Blade Systems (MBS) are ideal for size-constrained, high-end compute applications. Modular family: PRO – PERFORMANCE – ELITE
Variable Rack Height
Form Factor available:  Rackmount Computer/Trenton Cryptographic Systems (TCS)/Rackmount Storage System/GPU Computing System/PCIe Expansion Chassis/Shelfmount Computer
Maximizes Computer Density: 32% Shorter Depth;  32% Lighter Weight;  Up To 80 cores/160 Threads per rack U
Increases Configuration Flexibility
Reduces SWaP Consumption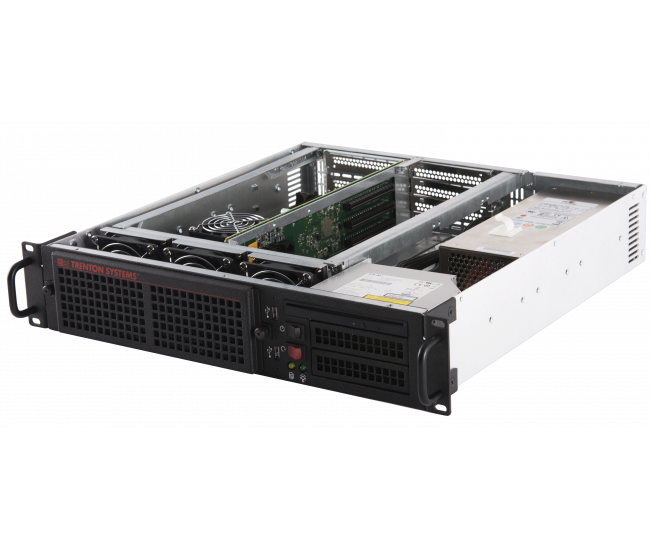 Rugged Computers
---
Durable Components / Increased Shock & Vibration Endurance / Greater temperature tolerance / Lightweight aluminium / Customizable to your specification / 18 Processor Boards / 35 backplanes / 75 Chassis. Base configuration, Rugged: PRO, PERFORMANCE AND ELITE:
PROCESSOR: Long-life Stability (7+ yr) From -Pentium 4 (est2006) To-Xeon™  Skylake-SP (2017) / Designed and Mfg in US / 5+ year warranty / IPMI System Management / Custom BIOS available / Custom design available
CHASSIS: Lightweight aluminium / Designed and Mfg in US / 2U-6U, shallow depth / Up to 2430W N+1 power / Up to 52 hard drives / Custom design available
BACKPLANE: Long-life Stability (7+yr); From -ISA (est1995) To -PCIegen 3 / Up to 18 PCIegen 3 slots / Designed and Mfg in US / 5+ year warranty / Custom design available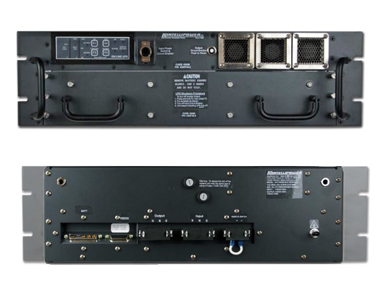 UNINTERRUPTIBLE POWER SYSTEM (UPS)
---
IntelliPower is a privately held company that designs, manufactures, markets and supports high performance, cost effective uninterruptible power systems (UPS) and power conversion products for rugged and harsh indoor and outdoor environments. All IntelliPower systems utilize circuit boards, chassis and components that are specifically designed for extreme environments. In today's marketplace, repackaged commercial products are often billed as "rugged" and/or "built for harsh environments". Each component in our systems is specifically selected or designed based upon proven performance in harsh indoor and outdoor  applications.
Proven Quality & Reliability
Modifications Tailored to Specific Applications
Low Cost Unit Production & Serviceability